WORKSHOPS
Learn something new today. We've got something for everyone.
House Plants for Beginners
Looking for low-maintenance greenery? Join us on September 21st to learn and plant 3 easy care house plants for your home or office!
SOLD OUT – Wednesday, September 21st
Workshop Notes
Workshop time: 7:00-8:00pm
Workshop fee: $99 / person.
Cost includes: Instruction, plants, and pots
1 4" pothos
1 4" snake plant
1 6" zz plant
Customers can choose from white or black pots.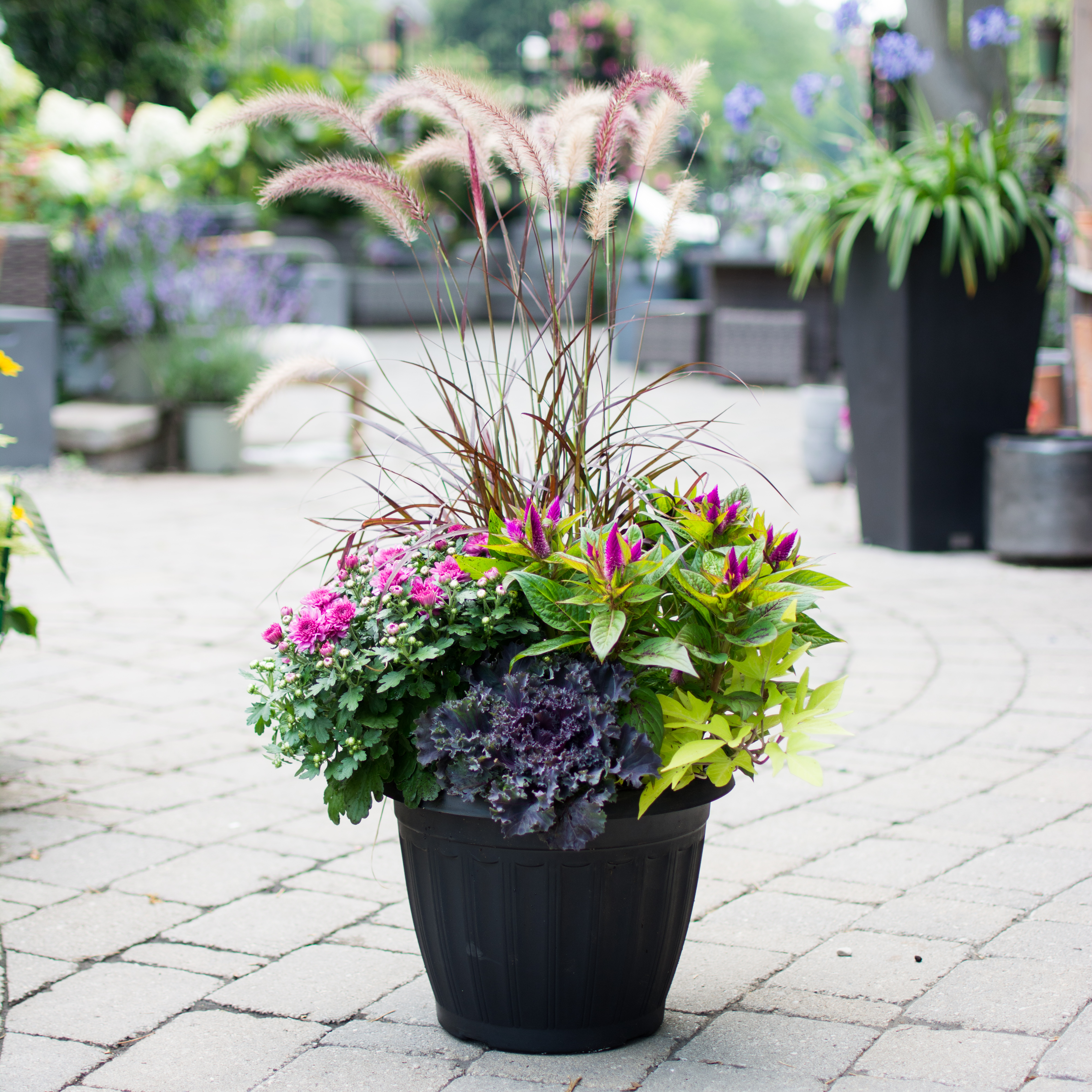 Fall Planter Workshop
Join us as we show you how create a fall inspired arrangement for your yard.  Mums, kale, ornamental peppers and grasses add to the beauty in these fall planters.  In this workshop, we will be planting in a 13″ black plastic container.
Buy Workshop – Wednesday, Sept 28th
SOLD OUT – Thursday, Sept 29th
Workshop Notes
Workshop time: 7:00-8:00 pm
Workshop fee: $25 / person - Order Online or Call the Store at 289.337.5755 for Registration.
Cost includes: Instruction, 13" plastic pot, and soil.
Upgraded container and plants will be available for purchase.