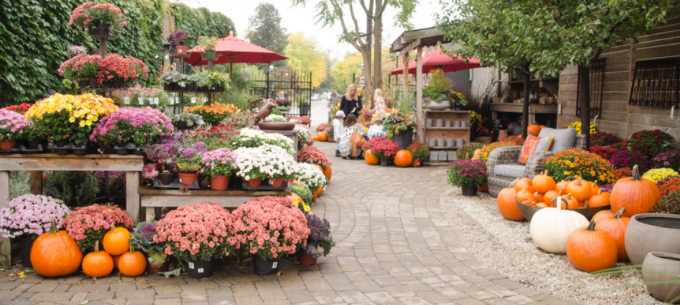 Here in southern Ontario, fall is slowly creeping up on us – and I mean slowly. Nonetheless, Thanksgiving and Halloween continue to draw closer, despite what the mercury says.
Other than the holiday season, fall decor may be the most fun. To dress your home up for fall, we suggest a porch/front step arrangement, a wreath, a mantle arrangement and a dining room centrepiece. When thinking of what to do, the furthest you need to look for inspiration is right out your window.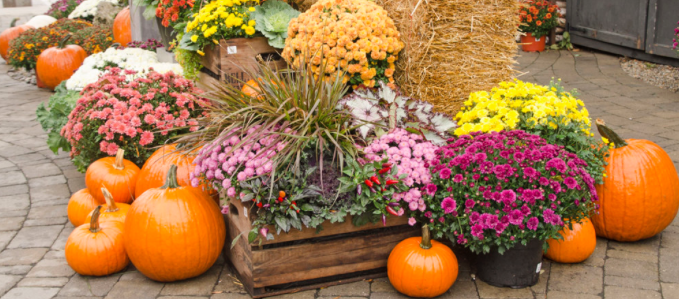 For colours, you want to lean towards the fall colours – reds, oranges, yellows and browns. These colours will come effortlessly if you use earthy and natural materials – burlap, baskets, apple crates, hollowed tree stumps, leaves, gourds, squash, apples and pumpkins. If you're decorating a porch and you have access to some straw, a bale or two works amazingly for adding some layers and some vertical height to your arrangement, but be warned – it can be messy! An advantage to pumpkins is that they do double duty – you can carve them for Halloween! You can also make your lanterns from the summer do double duty by filling them with some small gourds and squash to create a vertical arrangement.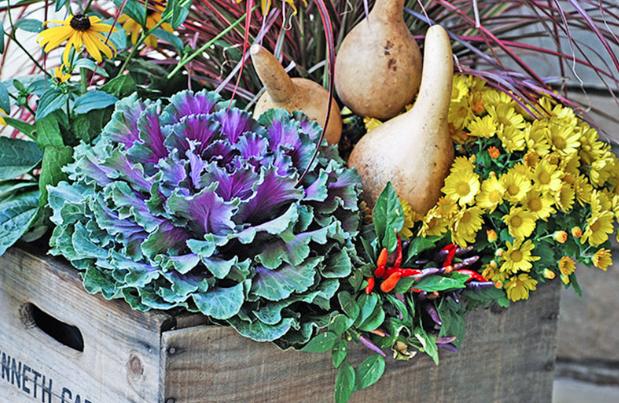 A real trick for making your home feel like fall is to mix in a fall scent. I would be remiss if I did not mention Pumpkin Spice, which you can achieve with a candle or by actually making some pumpkin pies (which has additional advantages as well).
No matter what you decide, choose a variety of materials and style them on many levels to create vertical interest and it will look amazing!